Contact Center as a Service (CCaaS)
Here is all you need to know about Contact Center as a Service (CCaaS)
CCaaS is a kind of online solution for customer experience. CCaaS is a budget-friendly option for your business as you only buy the technology that is demand of the hour. This not only saves your money but also saves a lot of time that ultimately improves customer experience. You do not need any kind of internal IT resources or support.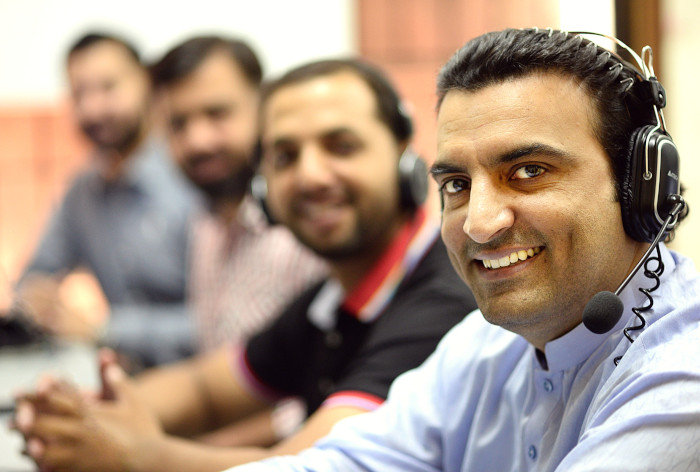 Traditional contact centres need a lot of preliminary money to be set up. Opposite to that, investing in CCaaS enables your business to save a substantial amount of initial cost as offered by many cloud-based services. Your business takes advantages from:
Lower Initial Cost
Fewer functioning costs
Negligible cost of possession
Compact IT staffing
Reduced staff supervision
Reduced downtime
Efficient billing
Capability to care for far-off agents
Business continuity in the event of a disaster
Scalability up or down on-demand
Regular updates in the cloud
Guaranteed security and acquiescence
This new CCaaS technology is widely accepted by a huge number of contact centres because it gives myriads of benefits to your business.
You can efficiently manage all your remote team members using the collaboration tools offered by CCaaS technology such as video calling and bulk messaging.
Your customers have the freedom to contact you through their desirable channel including online chat, SMS, social media, and in-app text which gives them a unified customer experience.
With interactive and real-time dashboards, you can easily monitor call history, interaction volume, and perform root cause analysis.
You can optimize your workforce via tighter scheduling, quality management and accurate speech analysis features.
You can simply improve your business by using open APIs that integrate with artificial intelligence engines, natural language platforms and machine learning technology.
You will access ready-made contact centre integration, with APIs and CRM applications.
UCaaS Vs CCaaS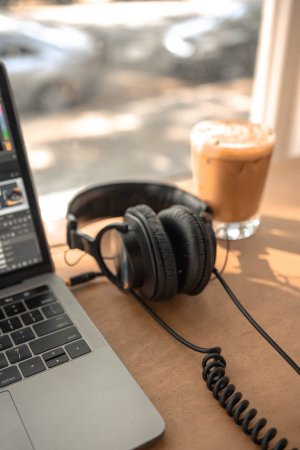 Unified communications as a service (UCaaS) and CCaaS are quite similar in their functionality but they are slightly different in terms of their usage. They are purchased and implemented by different departments for different purposes. CCaaS is used for multi-channel communication via a unified cloud-based system, especially for customer communication. Whereas, UCaaS is handy for internal communication and collaborations.
Difference between a call centre and a contact centre
Customers seek the solution to their problems by calling call centres. On the other hand, the contact centre allows the customer to contact you through any means of communication including e-mail, online chat, social media and SMS.
A call center is established especially for incoming and outgoing audio calls, while the contact center agents have the benefit over call center agents as they can manage their customers via digital channels. Customers have options that they can contact the contact center agents via web-based chats, emails or instant messaging services.
Additionally, agents at completely operational contact centers can communicate by video calls. Contact centers often have agents who are responsible for not only managing voice communication but also all other digital communication as well.
Similarly, IP contact centers can easily take benefits from IP communications' features including voice calls as well as data communication. Both the calls and data communication can easily and efficiently be transferred to any of the contact center agents who has access to an IP connection. Because of this feature, decentralization of traditional call center is possible leading to the increased efficiency and enhanced usability.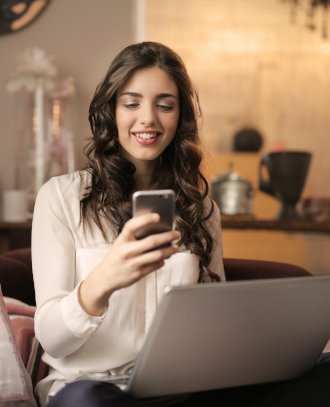 How do Inbound and Outbound call centers differ?
Inbound call centers receive calls from customers who are facing any problems or have questions. The agents at the inbound call center are contacted by existing customers to answer their choirs.
An outbound call center is the total opposite setup to the inbound call centres. Outbound call center agents deal with the potential customers who have choirs before buying the products or services.
Hence, most of the outbound call centers have a major role to generate sales. The agents at outbound call centers make calls to a list of potential customers and brief them about their service or product.
Contact Center Options Explained
There are various types of contact centers. Some of them have been elaborated here.
Omnichannel Contact Center
An omnichannel contact center allows its customers to access the channel. They do not need to repeat themselves every time they switch the channel. Consequently, the customers have freedom of choice to communicate with luxury.
Cloud-based Contact Center
The cloud-based contact center is the advanced form of contact center as it is a data-hosted center that has the ability to interact with their customers from anywhere via any mode of communication i.e email, social meida, web-based chat system and instant messaging.
Cloud-based vs. On-premise or Onsite Call Centers
On-Premise Call Centers
The term is self-explanatory. On-premise call centers are located at the place of your business. All the hardware needed for customer communication, the software required and infrastructure of the call center is exactly at your business place.
Your information technology team is, hence, responsible for not only installing the hardware but also for maintaining and handling the instruments including phone servers and software support.
Cloud Call Center Software
Cloud-based call centers are only hosted and managed via CCaaS providers. Since you will be buying the services and all the access will be given to your through the internet, you will not need any upfront installation fee.
The success of a CCaaS system depends upon the bandwidth of the internet to provide the customers a seamless experience and to accommodate all the users along with internal activity as well. Since, the call center data for your business is hosted in a cloud, so the server where your cloud based call center software is installed either belong to the CCaaS service provider or to someone else offering the cloud service such as AWS.
What Are the Benefits of Cloud Call Centers?
Cloud call centers have many benefits over traditional on-premise call centers as they can be shifted anywhere anytime with minutes. The initial installation cost is also close to zero.
The benefits of using CCaaS solutions include:
Very low initial instalment fee
Reduced maintenance expense
Real-time communication with clients
Visual dashboard and performance reporting
Seamless user experience
Satisfied clients with omnichannel integration
Customers' freedom to chat directly with sales
Scalability and flexibility
In-built disaster recovery system
Inherent business continuity
What Are the Benefits of On-Premise Call Centers?
Some institutes and organizations such as financial and healthcare organization may feel the need of setting up on-premise call center because of security issues. Nevertheless, the cost of installation and maintenance of an on-premise call center is much greater than cloud-based call centers. The increased amount is because of the investment needed to buy hardware, software, IT professionals and more.
How to Choose Contact Center Software?
Attractive features available in each type of call center makes it much more difficult to select the right one for your business. Software buyers can easily choose the right one for their business if they consider the contact center performance and features such as data reporting, interactive dashboards, speech analysis, routing options and AI.
Types of Call Center Software
Considering the needs of your business to run successfully, you can simply choose the best fit for your business by going through the following most commonly used customer support communication tools:
Interactive Voice Response (IVR) – This is a type of software that receives input response in the form of touch tones from a dial pad or voice input from a customer to take the suitable feasible action.
Automatic Call Distributor (ACD) – This type of software manages the calls based on how calls are routed and then respond accordingly.
Call Center Monitoring - All the data collected from incoming and outgoing calls are a part of call center monitoring software. The data is used for machine learning to increase the efficiency of the response to customers. Multi-channel text and speech analytics are one of the most sophisticated features offered by call centre monitoring software.
Predictive Dialers – An automatic calling software that is most commonly used by the sales agents of the call center. The numbers are autonomously dialled to connect to a rep who is available for customer support.
Call Analytics – To measure the success of the calling system and call campaigns, this software is used by the reps and managers.
Tips on Finding the Best CCaaS Vendor
Once you have decided to setup the CCaaS based call center for your business, the next step is to find the best vendor. As you can assume that all CCaaS providers may not be effective for your business, so how would you choose the right functionality for your business?
Some factors can be considered while deciding which CCaaS vendor you want for your business. You have to ask if the CCaaS provider can deliver the following services :
Interactive Voice Response (IVR) and Automatic Call Distribution (ACD)
Real Omnichannel Abilities – unified call routing, queuing of voice calls
Chatbot Services – automatic chatting for customers and self-assisted transactions
Proactive Contact – such as outbound calling system and short messaging service (SMS), push notifications and emails
Open API – Capability to get integrated with any software
Inbound and Outbound calling along with blended voice calling that can be simply removed or installed according to the company needs
Access to customer data – Have the ability to get connected to already existing web apps or CRM solutions using any adapter or web toolkit technology
Support of Virtual Operations – your remote employees can work from anywhere
In a Collaborative Contact Centers, agents can collaborate with subject matter experts to solve particular problems or a query asked by the customers.
Effective Tracking and Management of Customer Relationships – web apps and supporting software for efficient operations including reporting, emotional analysis, analytics and self-service features.
Compliance with data privacy standards, laws, regulations such as HIPAA security rule compliance
24/7 customer support
Types of Call Center Software
Business Continuity – An on-premise contact center cannot support the business at the time of company demise
Scalability – An increment in the headcount during busy seasons as well as peak hours and reduction in the number of people as per your business demand
Up-to-Date Technology – Can integrate with the latest and updated version along with monthly updates in the cloud
Peace of Mind – The security compliance certification is updated each year so that the customer data can be protected with no privacy violation issues
Keeping in mind the increased customer expectations, the business and corporate companies are in the search of every single possible competitive advantage, making the transition to online cloud-based call center an urgent inevitable need of the hour.
A successful and effective cloud contact center software not only offers up-to-date, state-of-the-art contact center features but also provide you with advanced technology features such as restoration of lost data, strict privacy to ensure business seamless continuity, scalability for the growth of the business and smooth migration process with a low upfront cost.
Briefly, any feature of the CCaaS can be added based upon the unique business needs of your company.